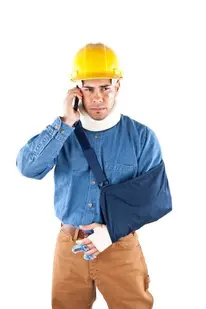 Many people are surprised to find out that the majority of work related injuries are the result of overuse and repetitive stress and not from serious accidents or incidents. Small tasks completed with poor posture can create big medical issues over time; even same movements with correct posture can create major problems. Twisting and turning while moving or even continuous typing can both cause acute or chronic pain. Some of the common injuries from repetitive stress are:

Arthritis
Back Ache
Carpal Tunnel Syndrome
Frozen Shoulder
Herniated or slipped discs
Sciatica
Chiropractic care is an excellent means of dealing with workers compensation issues. If there is an injury on the job or you are hurting from repetitive stress, call our office for a consultation today. Dr. Rob Cartwright is trained at dealing with the underlying issues that potentially could be missed by other medical professionals. For nearly 30 years, Dr. Cartwright has been helping people injured at work locate the source of their injury so their issue can be fixed and they don't have to live with pain or injury for a long period of time.